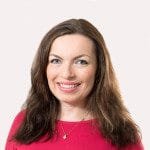 If you're a job seeker and interviewing with many companies, you might be wondering: What does it actually take to get a job offer?
Landing a job can be tough. Many companies have smaller budgets and when several people have an input into a hiring decision and they all focus on a significant ROI for new hires, Hiring Managers want to make sure they're making the right choice.
I've worked in recruitment for 11 years and I've been coaching people on their job search and interviewing technique for 9 years.
Today I'd like to provide you with some insight into how hiring managers make decisions.
When hiring managers need to decide which candidate gets a job offer, the decision isn't based on your education, skills and experience alone.
Sure, these are important but then why does someone who is clearly less qualified than you sometimes get a job offer instead of you?
Many job seekers will spend time preparing their answers to the most common interview questions. And of course, you absolutely need to provide examples of what you've done in your career that would be relevant to the job you're interviewing for.
But the hiring managers also want to know who you are as a person – your attitude, your work ethic and style, your people skills, and whether or not you will fit in the work culture and add value to their organization.
There were so many times in my recruitment career when I've seen 2 equally qualified candidates on a final interview stage. Sometimes the person who got the job actually had less experience or less impressive qualifications but what they had was the passion, a great attitude and the drive to make things happen.
I've seen candidates very impressive on paper being rejected as they seemed set in their ways, not a team player or like they wouldn't take initiative to do more than required.
How do you think hiring managers describe YOU?
Soft skills are critical but it's not enough to say you are positive of hardworking unless you can prove it. If you want to impress, hiring managers must be able to understand how you displayed those characteristics in the past.
So how do you help a hiring manager get past any reservations and choose you?
Here are my top tips:
Show enthusiasm and energy in your voice – I sometimes see candidates or clients who sound so monotonous and bored. You want to show excitement and be able to tell great stories about your specific accomplishments at prior companies. Provide information that illustrates strong and likable characteristics and provide some relevant examples of what you've done in your current job that would be relevant to the company you are interviewing with – something that shows how you've made positive impact.
You want to WOW the hiring managers – not be someone they'll forget a couple of days later.
Be passionate and engaged. Various research and my personal experience in recruitment proves that candidates who show a genuine passion for the job tend to get the job over other applicants (you need to have the relevant skills of course, too!) The other key indicators for this are your "cultural fit," personality, and style.
Reduce their risk. Make sure you're not a risky hire. Do a Google search on your name to learn what a hiring manager will see when he or she does the same. Review your profiles and shared content on social media sites like LinkedIn, Twitter, and Facebook. The Internet makes the hiring process more transparent, so your resume will never tell your entire story. Know in advance whether you're a risky hire, and support your online brand with positive content.
Want the job offer? Give that boss or hiring manager or recruiter all the right reasons to hire you.
BRAND NEW 30-minute JOB SEARCH TROUBLE-SHOOTING session!
Do you feel like you are trying everything but still not getting the results you want from your job search? Perhaps you're not finding enough job leads, not getting enough interviews or not selling your value adequately in interviews.
It is so frustrating, especially when you know you have skills and experience employers need! Yet, you don't know what you're doing wrong – you feel like you're going round in circles.
Let me help you make a breakthrough in your job search process with my brand new 30-minute trouble-shooting session.
Troubleshooting your job search is the way to discover where your job search is stalled, and make fixes.
In our 30-minute laser focused session, I'll diagnose symptoms of your job search that are not at its best, and what you can do to make it better.
Find out more here: http://bit.ly/1QXu4td
___________________________________________________________________
Margaret Buj is an interview and career acceleration coach who specializes in helping professionals get hired, promoted and paid more. If you want to find out how recruiters read resumes, why you're not getting hired, how to sell yourself successfully in a job interview and how to negotiate your best salary yet, you can download her free "You're HIRED!" video course.
Comments
comments