About Margaret Buj
INTERVIEW AND CAREER COACH
Meet Margaret Buj, Your Expert Interview Coach and Career Strategist!
Are you struggling to land your dream job in today's competitive job market? Look no further! I'm Margaret Buj, and I specialize in helping professionals like you get hired, promoted, and earn the income you deserve. With 17 years of hands-on experience in recruiting for global technology and eCommerce giants, as well as tech start-ups across Europe and the US, I've successfully coached over a thousand job seekers to secure the positions they truly desire.
My expertise has been recognized by esteemed media outlets such as Forbes, Business Insider, CIO Magazine, Financial Times, Cosmopolitan, and Fox Business. My career advice has been featured in these reputable publications, solidifying my reputation as a leading authority in the industry.
lOver the years, I've had the privilege of speaking at prestigious career events and conferences in diverse locations such as London, Monaco, Athens, and Saudi Arabia. Furthermore, I've conducted impactful training sessions and workshops, empowering individuals to conquer the challenges of the job market.
However, I haven't always been an interview coach extraordinaire. Two decades ago, I arrived in London armed with a Master's in Marketing and Management. I initially dipped my toes in sales, marketing, and PR for a small book publishing company. Little did I know that this decision would lead me to a year of unemployment and countless rejection letters.
Undeterred, I sought advice from a friend with recruitment experience who suggested changes to my resume. Suddenly, the tides turned, and I began receiving interview invitations. While I encountered both successes and setbacks during the interview process, each experience honed my skills and boosted my confidence. However, even with improved interview performance, the job offers remained elusive.
During my job search, I navigated the online job boards and dealt with various recruitment consultancies, but few showed genuine interest in my career goals. Regrettably, I hesitated to seek professional guidance at that time, fearing the costs. Little did I realize that the missed opportunities cost me not only income but also precious time and confidence. This period of adversity fueled my determination to make a difference in the recruitment world. I knew I could offer something far superior to the recruitment experiences I encountered.
Thus, my decision to enter the field of recruitment led me to secure a new job swiftly. For the past 17 years, I've been at the forefront of recruiting thousands of talented individuals for global corporations and innovative start-ups. Simultaneously, for the last 16 years, I've been coaching hundreds of individuals, leveraging my unique knowledge from the other side of the hiring process.
My extensive international experience encompasses interviewing professionals at all levels, from entry-level candidates to senior executives across diverse industries. I possess an in-depth understanding of HR and Talent Departments, knowing exactly what they seek in candidates and what leaves them unimpressed.
Beyond mastering your interviewing skills, I excel at helping you discover your unique selling points and creating a self-marketing strategy that establishes a consistent online and offline brand presence.
As a qualified Personal Performance & Corporate/Executive Coach, I'm equipped to nurture your confidence and cultivate the winning attitude that will propel you toward your desired career goals.
Together, we'll unlock your true potential, refine your interview techniques, and develop an unwavering self-assurance that will open doors to your dream job and career success.
Get ready to embark on a transformative journey with me, Margaret Buj, your devoted Interview Coach and Career Strategist. Let's make your professional aspirations a reality!
Press & events
I've been featured in Cosmopolitan magazine, interviewed for The Financial Times and Management Today and I have contributed to a number of blogs. I have spoken at many career events and written 2 e-books related to job searches and successful interviewing.
I've also recently spoken at International Business Day for MBA students at International University in Monaco and was part of the 'Shaping your marketing career'  discussion panel at IE Business School in Madrid.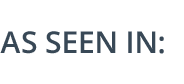 Just to let you know Qatar Airways have offered me the job and I have accepted. I just want to say I don't think I could have done it without you, so thank you very much for your help.
Just wanted to let you know I got offered the job yesterday! I'm really pleased. Thanks again for your help – our session definitely improved my confidence.