Press
ARTICLES AND QUOTES
"Top tips for changing your career in later life"
AgeUK – 29th November 2019

Margaret Buj from Interview Coach helps people enter a new career path in later life. When asked what advice she would offer to people who are interested in trying something new, she shared: "It's really hard to pick just one piece of advice, but if I really had to choose one, I'd say 'take small actions towards a career change on a daily basis'."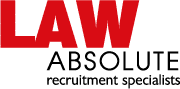 "Alternative ways to network"
Law – 13th May 2019
We spoke to Margaret Buj, an interview coach that specialises in helping professionals get hired and promoted. Margaret is listed on LinkedIn UK's Power Profiles in HR, so we asked her to share some of her LinkedIn wisdom: "You should also aim to have at least 500 connections. I've recorded a training session on how to grow your LinkedIn network."
"Long-serving Employees"
Financial Times – 21st July 2013 – By Rhymer Rigby
Conventional wisdom suggests that spending a long time at one company can harm your career prospects. So how do you put a positive spin on long service when you decide to move?
What problems am I likely to face?
"If you've been in a job for too long people might think you'll struggle to adapt to a new culture," says interview coach Margaret Buj. They may also see you as unambitious, conservative and even institutionalised.
She says other factors to consider include the norms in your industry, the size of your company and the number of roles you've had within it.
Interviews that are not face-to-face
Financial Times – 5th May 2013 – By Rhymer Rigby
Phone and Skype interviews are increasingly used in the early stages of the selection process, especially if you are applying for a job overseas. How do you ensure you come across well from a distance?
How do I prepare?
"Usually it will be a 20-30 minute phone screen to check you have the required experience for the role," says interview coach Margaret Buj. "However, you may find yourself on the phone for an hour and a half, having to answer detailed questions about previous roles and achievements. So you should prepare as you would for a face-to-face interview."
She adds that it might be a good idea to practise: "Do a mock interview with someone and record it so you can see how you sound on the phone. You'll be able to hear your 'ums', 'uhs' and 'OKs' and you can work at reducing them."
The Careerist: Exit interviews
Financial Times – August 20 2012 – By Rhymer Rigby
"Decide what you'll say beforehand so there are no misunderstandings," says interview coach Margaret Buj. "Prepare yourself as you would for a recruitment interview. Think about the things you want to say and the issues that will be raised." She adds: "You're likely to be asked questions such as, 'what factors led you to decide to leave?', 'what things were most and least satisfying?' and 'how did you find the pay and incentives?' They might also ask, 'how could we improve the business?' and 'would you join the company again?' "
….
How should I behave in the interview?
Ms Buj says: "Don't be derogatory. If you're unhappy with someone, explain it in terms of the situation. Be calm and composed and don't be too negative. Be honest, but not unpleasant. If you're leaving because there are no opportunities to progress, just say so."
How a receptionist could kill your job chances
Financial Times – 1 March 2011 – By David Ricketts
Asset management professionals hoping to switch jobs this year are advised to hone their interview skills to improve their chance of landing their dream role.
According to a recent Ignites Europe survey, 25 per cent of 60 respondents identified 2011 as the year they will look to pursue new career opportunities.
But with competition in the jobs markets arguably at its greatest, those with ambitions to change roles have their work cut out proving to potential employers they are the right candidate for any vacant position.
We asked three recruitment experts and interview specialists for their tops tips on how best to succeed in the hunt for new career opportunities.
…..
Margaret Buj, a London-based interview coach, says interviewers increasingly ask these types of questions to test a candidate's ability to think on his/her feet.
"Some of these questions have a 'right' answer, but most of the time it is merely a chance to see how well you respond to an unexpected question," says Ms Buj.
"When you get asked one of these questions, take a deep breath, perhaps repeat the question out loud to give yourself a few more moments to develop an answer.
"Remember, you want to frame it in such a way that it highlights at least one of your strengths. But if you can't quite think that quickly, then just give an honest answer to the question."
The careerist: Internal Positions
Financial Times – 20 February 2011- By Rhymer Rigby
Applying for a job where nobody knows you can sometimes be easier than looking for one where you already work. How do you best handle the pros and cons of familiarity?
What might count in my favour?
"Internal people are seen as lower risk," explains Steph Oerton, head of colleague development at Cable & Wireless Worldwide. "And one great advantage is that, as an internal candidate, you can really do in-depth research on the role."
This could include talking not just to the position's incumbent but also those who have done the job in the past.
You can also direct your research efforts on yourself: if your internal performance reviews are good, get hold of them and press them into use.
"Getting hold of an internal recommendation can work wonders," adds interview coach Margaret Buj. "Especially if your experience isn't a 100 per cent match for the job."
Needless to say, you should make sure you ask them first.
Get Ready to Stand Out
20th June 2010
JOB SEARCH: Most people are nervous going into a job interview. But experienced professionals interviewing for higher-level positions may not be nervous enough, according to career experts. Being too confident can lead to failure, especially in today's difficult job market.
London interview coach Margaret Buj says it's essential to find out as much as possible about the company before you arrive for the interview. "You need to do more than just read the [company's] website," Buj told the Financial Times. "Look at the annual report, press releases and cuttings. Go in with unexpected information — that'll really make you stand out."
When an interviewer asks questions, make sure you give focused answers, advises Ceri Roderick, a partner at occupational psychologists Pearn Kandola. "If it's a task question, don't start waffling about people. And, above all, root your answers in concrete examples," Roderick says.
This is a strategy Margaret Buj also approves of. "People give generic overviews, but what interviewers really want are specific examples of what you've done and how they relate to the job description. That's what makes you memorable." ….
The Careerist: How to be Interviewed
Financial Times – 16 May 2010 – By Rhymer Rigby
Professionals can sometimes be a little blasé about preparing for an interview and developing a technique, believing their CVs and accomplishments speak for themselves. But in today's cut-throat job market, there is little room for complacency.
How do I prepare?
You should research the company beforehand but many people don't, says London-based interview coach Margaret Buj. "It's very rare that someone has a thorough understanding of the company even at the £100,000-£150,000 level. You need to do more than just read the website. Look at the annual report, press releases and cuttings. Go in with unexpected information – that'll really make you stand out."
Following a recommendation, he went to see London-based interview coach Margaret Buj. 'Margaret helped me put structure into my interview technique,' he says. 'She showed me how to talk about myself in a concise way that left an impact. I know I'm good at this job, but the challenge was to demonstrate it.'
For Lindsell, the story had a happy ending: after narrowly missing out in his next interview with a Swiss company, he was offered a senior position by a German manufacturer of laminate flooring. 'I understand I was up against 200 or so other people, including a dozen strong candidates,' he says. 'To say I was lifted by the coaching would be an understatement. I was totally elevated psychologically – I felt very good about myself.'
Buj is just one practitioner in a small but growing sector devoted to giving candidates that all-important edge over competitors in job interviews. Britain may be close to pulling out of recession, but unemployment figures – at a 12-year high of 2.5 million last October – are expected to continue rising for months.
In many sectors, few jobs are available and the competition is tough for any on offer. 'A year and a half ago, I was seeing people who needed a lot of work on their interview technique,' says Buj. 'Now, the people I'm seeing are quite good; their technique isn't bad, but there is just so much competition out there.' ……