Interview coaching with the UK's leading interview coach
Get hired. Get promoted. Earn more.
I've helped thousands of job seekers around the world get the jobs or promotions they really wanted. Now I want to help you do the same.
Sign up to receive my FREE 5-day video course, "You're Hired"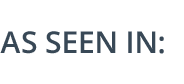 Do any of these sound familiar?
"I wish I had someone who could just tell me exactly what I am doing wrong in these interviews." 
"I am doing my best but I am not getting anywhere. I am starting to lose my confidence."  
"I thought I nailed the interview, so why didn't I get the offer? I really want to get it right next time" 
"I am sick of sending out dozens of resumes and not hearing back." 
"I want to finally be paid what I am worth!"
"What should I do if the interviewer asks me 'What is your biggest weakness?' I feel like I'm always giving some BS answer." 
Hi, I am Margaret Buj, Interview Coach and I help professionals get hired, promoted and earn more.
In the last 17 years of working in recruitment, hiring for all corporate functions and technical roles for global tech companies and start-ups in Europe and the US, I've reviewed thousands of resumes and interviewed thousands of candidates.
In the last 16 years of running my coaching practice, I've successfully helped over a thousand of job seekers get the jobs or promotions they really wanted.
Helping my clients to achieve their goals is a passion of mine – I've worked with talented professionals from all over the world who succeeded in getting job offers in very competitive fields e.g law or consulting just after one training session. Many of them have had a lot of unsuccessful interviews before.
Having worked with people across multiple industries, in both private and public sectors, I've learnt EXACTLY what it takes to get hired in a competitive job market – and I'd love to help you do the same.
Imagine:
Walking into the meeting room, feeling absolutely confident and excited about the interview?
Having lots of impressive, specific and tangible examples that demonstrate that you're the best candidate for the job?
Being prepared for all the tough interview questions and crystal clear on the value you can bring to the job?
I'm here to help you understand what your unique selling points are and what value you can bring to an organisation. I'll help you create specific examples and interview stories that show how your experience perfectly matches the requirements of the job.
Are you ready to make it happen?
Here's what to do next: contact me here to arrange a complimentary consultation or check out my services here.
As an experienced or novice project manager one of the things that you will learn about during any courses for professional project managers that you undertake is that a successful project isn't in fact always a success.  Reaching your project goal with the desired...